360 Deg Universal Tilting Rotary Furnaces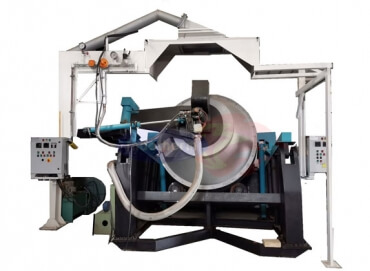 Enquire Now
Tilting Rotary Furnace is the One Stop Solution to get a Higher Yield of Metals in the most effective and economical way. With this Furnace Drosses, Mixed Contaminated Scrap, UBC, and Scrap with higher metals impurities can be processed easily.
Indotherm Equipment Corporation Manufactured Furnaces are known for Their Low Energy Consumption, High Productivity, and Better recovery of Metal Yield. We are supplied and installed more than 20 furnaces in India and Globally.
Our Furnace Comprises the latest industrial technology such as:
Power 'V' Transmission Rotary Drive.
North American Combustion Controls with PLC.
High Temperature 'Monolithic' Refractory Insulation.
Integrated Solution for All Customers.
As per our research data customers nowadays are more interested in a furnace that is highly efficient in Melting and Recycling Non-Ferrous Metals Scraps. The Furnace they required should be flexible in use and able to carry our Heavy industrial use.
Whereas Furnace designed by Indotherm Equipment Corporation is Cost-Effective to the customer's pocket as well as good in achieving Production economy is melting and Recovery of Various kinds of Non-Ferrous Scrap (Aluminum, Lead, Zinc, Copper, etc)
Uses: Central Die Casting of Aluminum, Manufacturer of Aluminum and Zinc die-casting alloys, Aluminum Cast House, Lead Acid Battery Recycling Industries, Copper Recycling, and other Smelting units.
You may also like: