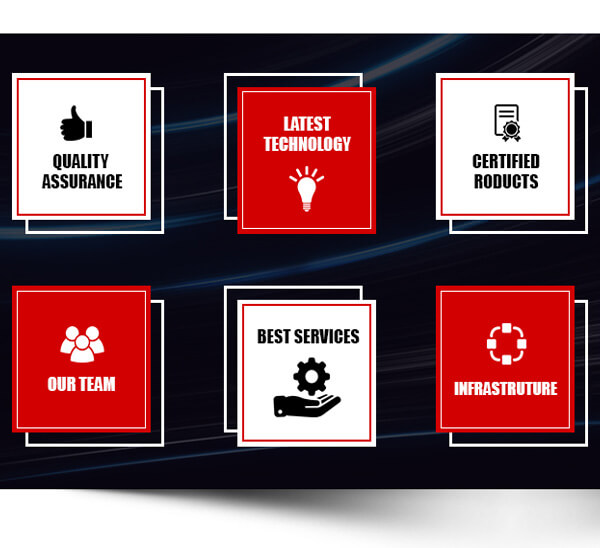 About
Indotherm Equipment Corporation
In 02 April 1991, Mr. C. L Tripathi started Indotherm Equipment Corporation with the Idea of Having a Setup for young and emerging entrepreneurs so they can start their business with the least available resources. The dream was to build an enterprise with a vision so more and more people can be able to start their business with our In-house built furnaces and Blowers.
Our Journey of manufacturing started with supplying Combustion Equipment such as Blowers, Burners, Heating and Pumping units and soon we switched on to Manufacturing of Furnace and also providing Consultancy to major Steel and TMT bar producing Industries, However in the period of Late 90s and Early 2000 Indotherm Faced major financial Challenges due to the global recession in Steel Industry. During that period of recession in the Steel Industry, we learned about the manufacturing of smelting Furnaces for Non-Ferrous Metals.
Mr. C. L. Lokesh Tripathi Second Generation Joined Indotherm Equipment Corporation back in 2012 as a young and enterprising leader since then there was no looking back.
We began our operation with an intention to convey an item that is sheltered and condition benevolent too. Our scope of items spares vitality and expends less fuel which is one of the significant highlights of our item.
We have a registry of approved sellers and in the wake of having forceful research; we select the most solid merchant. The crude materials which are provided to us are quality checked at their end, we in the wake of procuring it from them likewise leads a quality test and therefore ensure that it meets the business parameters.
Since we began, we have been profoundly evaluated by the customers for conveying an astounding item. In these times of operation, we have possessed the capacity to make a position in the market by offering great nature of administration and items.
We likewise have an astounding bundling unit outfitted with the most recent hardware which helps in pressing the items, ensuring that they are protected while being traded and provided. We additionally have an effective group who keep themselves up bosom with the innovation and as needs are put their endeavors in conveying high-class items. We trade our items over the globe.
Mr. C. L. Tripathi has dependably taken after a client-driven approach and kept up a benevolent business strategy. His vision and mission have dependably been in conveying an unrivaled item that is ok for nature and furthermore devours less vitality. It is through his direction that we have been capable of bringing our customers a quality item.
Our ultimate goal is to exceed expectations of our customers by offering them high quality equipment at competitive price. The core value of our company include achieving excellence through quality and craftsmanship.
Our company was established in 1991. Director of our company is Mr. C. L. Tripathi who is BE from Lucknow University. He has years of experience as BABA employee. With the asset of his rich experience in electrical engineering field we have become able to design innovative equipment.
This equipment is properly researched keeping in view the specific needs of our customers. The best of the best contemporary technology is sought and incorporated to improve utility of the products.
Our company does not believe in propaganda by making unrealistic commitments. We assure that we put hundred percent of our efforts to fulfill the needs and demands of our customers.
The clients of our company include some major industries in public sector. Government organizations as well as educational institutes are also being catered by our organization. Different medium and small size industries take our services and we are planning to export in other countries as well.
We are involved in designing and manufacturing oil fired, gas fired and electrically heated equipment. Ancillary equipment as well as manufacturing facilities with necessary machineries are maintained in our industry. Our factory is situated at a prime location where clients can easily reach us.
Although we have standard products for delivery but we also customize our products keeping in view specific needs of our customers. We take pride in our company's traditions of skilled craftsmanship.
You can give us a call or email us whenever you want to place an order.
Happy
Customers Said
Don't take our words, here is the some statements from our satisfied & reputated clients. Below testimonials that helps you to trust on our work.
We were pleased with Mr. Tripathi presentation, he was very professional and knowledgeable about the process and products being used. They made my aluminium crucible last month and it's working fine. I always trust on Indotherm Equipments for my official needs and I highly recommend it to all.
Michel Bohman
Kuwait
My experience with Indotherm is very good. Mr. Lokesh Tripathi is very helpful and knowledgeable. He makes the maximum to meet our demands. We are buying equipments with him since year 2016, and no disappointment till now and still buying equipments from them.
Barah Shalina
Iran
I have purchased furnace for Aluminium Melting I am giving my feedback after one month. My experience with Indotherm is very good. They never disappointed me with quality. It's a place with good people to work with Mr. Lokesh is very supportive.
Banjoko
Nigeria
The efficiency of
our company
With widespread network and efficient team, we best manage to source our products in time and in best of the condition to our clients anywhere across the globe.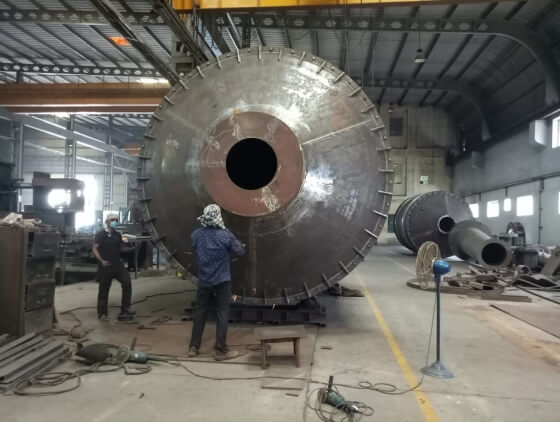 COMPANY FACT SHEET
Nature of Business
Manufacturer, Exporter, Wholesaler, Supplier
Address
Plot No. 1, Phase 2, No. 16/2 Mathura Road Karkhana Bagh, Sector 20, Faridabad - 121002, Haryana, India
Year of Establishment
1991
Legal Status of Firm
Proprietorship
GST IN
06ADUPL4266C1ZE
Product We Deal
Industrial furnace manufacturer, exporter in all over world