Material Handling Equipment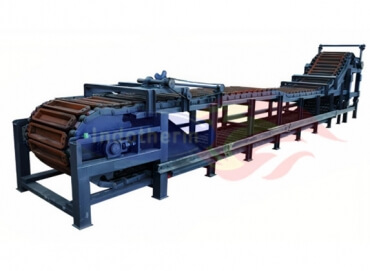 Enquire Now
When looking for a supplier and manufacturer of material handling systems for the movement, protection, storage, and disposal of materials and products during manufacture, storage, distribution, consumption, and disposal, you will want specialist knowledge and experience. Indotherm Equipment Corporation offers a wide range of cost-effective material handling equipment and storage systems to more productively and safely use time and space.
There is a wide range of benefits to be had from adopting a custom material handling system for your furnace or industrial oven. We can customize our industrial furnace material handling automation to your exact application specifications. Some of the direct benefits of using the Indotherm Equipment Corporation Material Handling System include:
Increased Reliability
Improved Efficiency
Enhanced safety features
Added flexibility
Established in the year 1991, and now has goodwill in the universal market as a manufacturer, supplier and exporter of Ingot Casting Machines from India.
Learn More