Lead Melting Rotary Furnace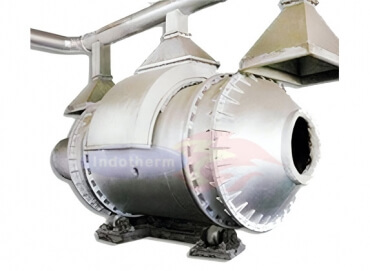 Enquire Now
Indotherm Lead Melting Rotary Furnace is one of the Best Furnaces available in the market at the best prices, here you will find reliable prices, Efficient Technology, and the best after-sales service.
Rotary Furnace Available for Lead Melting with Brand Name Indotherm Equipment Corporation.
Lead Recycling Technology- Manufacturer and Supplier of Turnkey Lead Recycling Plants.
Performance Parameters:
High recovery of Lead Metal as compared to fix Furnaces where Slag is treated after the smelting.
Our Furnace is nicely fabricated with a 16 mm thick M.S plate and properly machined all over its edges for smooth functioning.
We design and Fabricate Rotary Furnaces for capacities up to 20 Metric Ton per Batch.
Our Customers have the flexibility to Install the Refractory of Rotary Furnaces at their work site
Our Rotary Furnace comes with a Pinion gear which helps the furnace to rotate even on heavy liquid loads of Lead Dross.
We use the best combustion equipment in our manufactured Rotary Furnace such as Indotherm Combustion Blower with dynamically balanced impellers and Premier brands modulating burners.